1. Play Hard to Get
The best part about a budding relationship is the excitement and tension that builds from slowly getting to know someone.
But playing hard to get creates a false challenge, and will only lead to something that is less real and more imagined. Once the chase is over, you might find that with the excitement gone, there was nothing ever truly there.
2. Avoid dating sites. They're filled with guys who just want sex
Everyone knows someone who has an online dating horror story. Dating sites are a wide open meat market that attract people from all over - you're bound to meet some "characters."
Remember that no singular person could ever represent the entire world of online dating. So don't quit based on one bad experience.
Instead, try a dating site that's more relationship-focused. On EliteSingles, instead of swiping, matches are based on mutual answers to the site's personality test, so you're more likely to find someone you'll have plenty in common with.
3. Sit back and wait for the guy to make the first move
The rules of dating have changed. No more waiting for a guy to ask you out or eyeing a guy from the other side of the bar in hopes of catching his attention.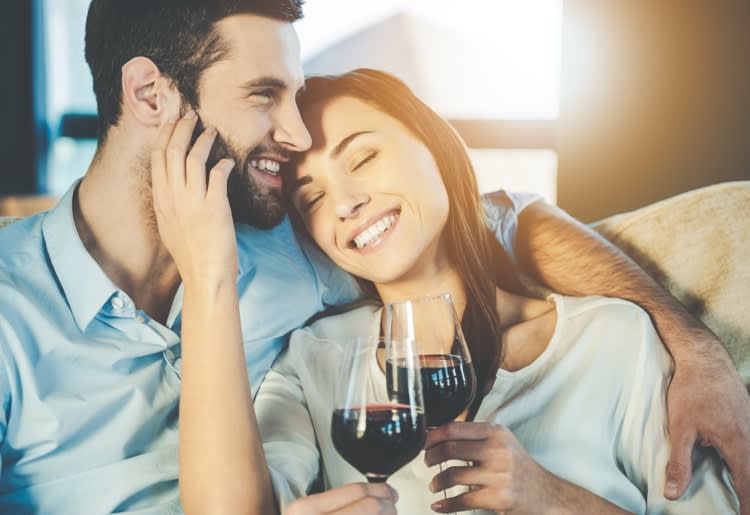 4. Find a partner who loves you more than you love him
It's nice having someone who worships you and would do anything for you. But this notion that one person in the relationship needs the upper hand gets old fast - because someone is bound to be left feeling unfulfilled and frustrated.
Especially if you're an older single, you know this isn't the way to go. SilverSingles is the premier site for daters over 50 who want to find someone and really know what they're looking for. And best of all, the site requires no searching and no swiping - they'll do all the matchmaking for you.
5. Never flirt with a coworker
Flirting at work is fun. And if things don't work out, there are ways to avoid the awkwardness. Plus the excitement of going to work and running into someone you're crushing on will sustain even the most boring of office jobs.
6. Blah sex is an immature reason to end a relationship
Sex is important! Don't let anyone tell you otherwise. Because the feeling of not being completely satisfied in the bedroom will manifest itself in other ways. So if the guy is super sweet but the sex is unimpressive that's a valid reason to get out before the resentment starts to build.
7. Mr. Perfect doesn't exist
Okay, so maybe Mr. Perfect doesn't exist. But "Mr. Perfect for You" does exist. So don't settle for less just because you're fed up with being single. Wait for the guy who's worth spending the rest of your life with - he's out there.
With Match, you can use super specific filters to find the guy who might just be your perfect fit. No matter what you're searching for, you'll be able to find (or at least filter!) your way to it.
So forget all of that recycled relationship advice - because the best way to fall in love is by ignoring all of the rules and trusting in your instincts. And if you need just a little bit of help, try a dating site like EliteSingles.