It's actually quite simple - if he does these 7 things, then he's genuinely looking for a relationship (if he's on a dating site geared towards relationships - like Zoosk or Elite Singles - it's already a good sign).
If he's not then move on, because you are a woman who deserves someone who wants to fully commit to you.
1. He pursues you
You will feel his energy, attention, and focus on you, because he will be pursuing you. You won't feel like you're the one initiating everything, or carrying the relationship. If he wants a relationship, he'll be there, and you won't have to chase him.
2. He (actually) calls you on the phone
If a man is truly interested, he'll quickly move things from messaging to talking on the phone.
This is not to say that chat chemistry isn't real. Being able to connect to different singles all in one place is the whole point of online dating and chat is the obvious place to start (On Zoosk, for instance, 3 million messages are exchanged every day - that's a good sign. We're not advocating for all of these guys to pick up the phone instead).
But after a certain point, he's got to man up and call already. If you've been messaging him for more than a few weeks and he still hasn't asked you out or attempted a phone call, he's stalling.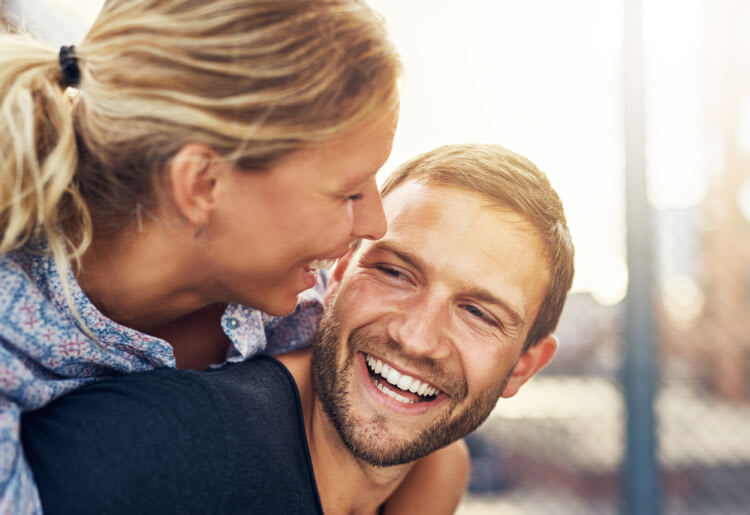 3. He tells you
A guy who likes you and wants to be with you will find it difficult not to blurt it out to you. So whether he's telling you he wants to settle down, or he's enjoying being single - believe him, don't try and change him.
Another important point - many singles on dating sites can get caught up in the "Bigger Better Deal" paradox, where they can't commit to the person in front of them because they're constantly wondering who's around the corner.
Instead, try a dating site that does the matching for you - like Elite Singles, which employs an in-depth personality quiz to pair singles. The switch from randomly swiping through singles to smart, intentional matching can help alleviate that nagging feeling of missing out on something else - for both parties.
4. He doesn't hide anything from you
When you ask him questions, he'll answer them honestly and tell you everything you want to know, because he has nothing to hide. It won't feel like you're pulling teeth the whole damn time.
If it feels like he's not telling you the whole truth, there's probably a reason for it - always listen to your gut.
5. He takes things slow
He's not in a rush to sleep with you, because he's smart enough to know that a relationship is a marathon, not a sprint, and this isn't about sex for him.
He won't ask you to come over to his place, or 'send pics', because he's interested in getting to know you on a much deeper level first.
6. He makes the time for you
Even if he is busy, he will find a way to keep in contact with you and see you, because you are a priority to him. Let's face it, we're all busy, but we make time for those things that are important enough to us. If he's not making you a priority now, he never will.
7. He doesn't play games
The truth is, a man who wants you won't be playing games. He'll reply straight away to your messages because he loves talking to you, he won't be afraid to look eager and text you twice, and he'll ignore that ridiculous three-day rule.
If he wants a relationship, he won't be messing with your mind.
Ready to try some of our tips out? Head over to Zoosk today. Their smart matching may just be the key to making online dating work for you.