Get 'appy
With the rise of mobile dating and apps, you no longer need to sit in on a Saturday night to make the most of Australia's hottest singles, and the stigma of lonely hearts staring at a blank computer screen is long gone. Online dating websites such as Zoosk have developed the best mobile dating apps on the market. Zoosk's has iron-clad security with their innovative 'seven second selfie' videos for verification, as well as their own messenger app for easy chatting on the go, and a great swiping tool to work with their behavioural matchmaking technology. All the best online dating sites either have their own app for iOS and Android devices, or make sure that their site is fully mobile responsive for both touchscreen and the size of various devices.
Say cheese!
Any online dating website worth its salt will make sure to tell you to upload photos to gain attention in the search rankings. Some will even eliminate you from results until you've put up a couple of snaps. The best websites such as Match.com.au will allow you to upload quite a few different photos, so you can show yourself in a few different ways. According to this fun and informative infographic from Zoosk, try to avoid bathroom selfies and the infamous 'duck face' and instead go for a natural photo which shows your everyday look. If you're outdoorsy, try an action shot or one of you out and about, those are by far more attractive than mirror shots of you and your camera phone!
The past is in the past
There's no bigger turn off than the constant mention of your ex, or your old relationships and where they went wrong. In fact, relationship experts will tell you that men may feel criticized themselves if you chat about an ex boyfriend, and it can significantly decrease their likelihood of being attracted to you. "You are no longer with your ex or dating that jerk. Let it go. Stop carrying around your past like it defines you" says dating coach Ronnie Ann Ryan Rather than harp on about your divorce or the last great love of your life, look to the future and what you have in common with the many singles you're meeting online.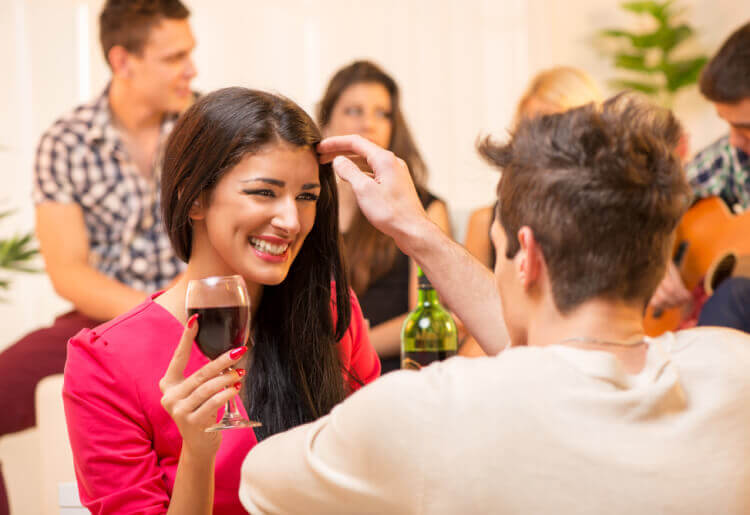 Breaking the ice
It can be daunting to think of a first message to a potential date, and online dating sites know this and try to make it as easy as possible for you. Some of the best websites like Dating Agency will let you sent a flirty message as part of your profile or as a flirtcast to many members at once. This can be an awesome way of expressing some personality and letting other users see what you're about en masse. Here you need to make a good balance between not being boring, but also not coming on too strong. "Crappy openers like 'Hi there' or 'Hi Gorgeous' are clichéd and most likely to get yawned over and forgotten quickly" say Hookup Guide. On the other end of the spectrum, if you launch right into an intense compliment you can easily scare someone off. Why not look up an interesting fact, or share a joke that you find funny? If you're sending a message to someone specific, you could send a link to a song you enjoy listening to, or comment on something from their profile which you also like, for example a movie or an interest.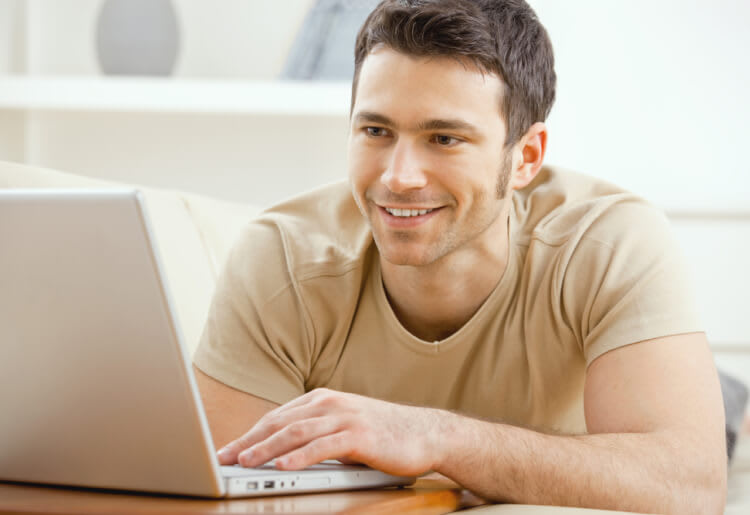 Be yourself!
Saving the most important until the last, make sure to be yourself, or none of the advice above matters. There's no point uploading an outdoorsy photo if you're Sydney's biggest couch potato. Don't try to impress people with a science fact if you don't care one bit about Biology and prefer pop culture. Websites like Be2 have millions of members, so there's someone out there for everyone. If you can learn to relax and be yourself online, you are sure to find a match who is perfect for you and your next hot online date.
Want to find someone quickly, but not keen on the Tinder scene? Try our article on alternatives to Tinder dating in Australia.